EXECUTIVES


How You Benefit From Using Digital Automotive
Be Successful with Comprehensive Insights, Compliant Processes, and Real-Time Performance Monitoring.
Real-Time Reports for Informed Decision-Making and Performance:
Strategy insights:

Know how the market develops.
Gain valuable insights into your company's development across customers, regions, plants, products, and projects.
Evaluate the effectiveness of your strategy and the success rate of your strategic acquisition projects.
Receive AI-driven recommendations for underutilized plants or market share challenges.
Focus on strategic targets and plan resources, promote targets to customers and motivate your team.

Profitability safeguards:

See contract deviations (volumes, fx, material) and the damage occurred for each project and the entire company.
Receive escalation notifications for prolonged unresolved claims.
Be informed about bottlenecks in the profit-relevant change management processes.

Know your team performance in acquisition, change and claim management and have a result-base to honor it.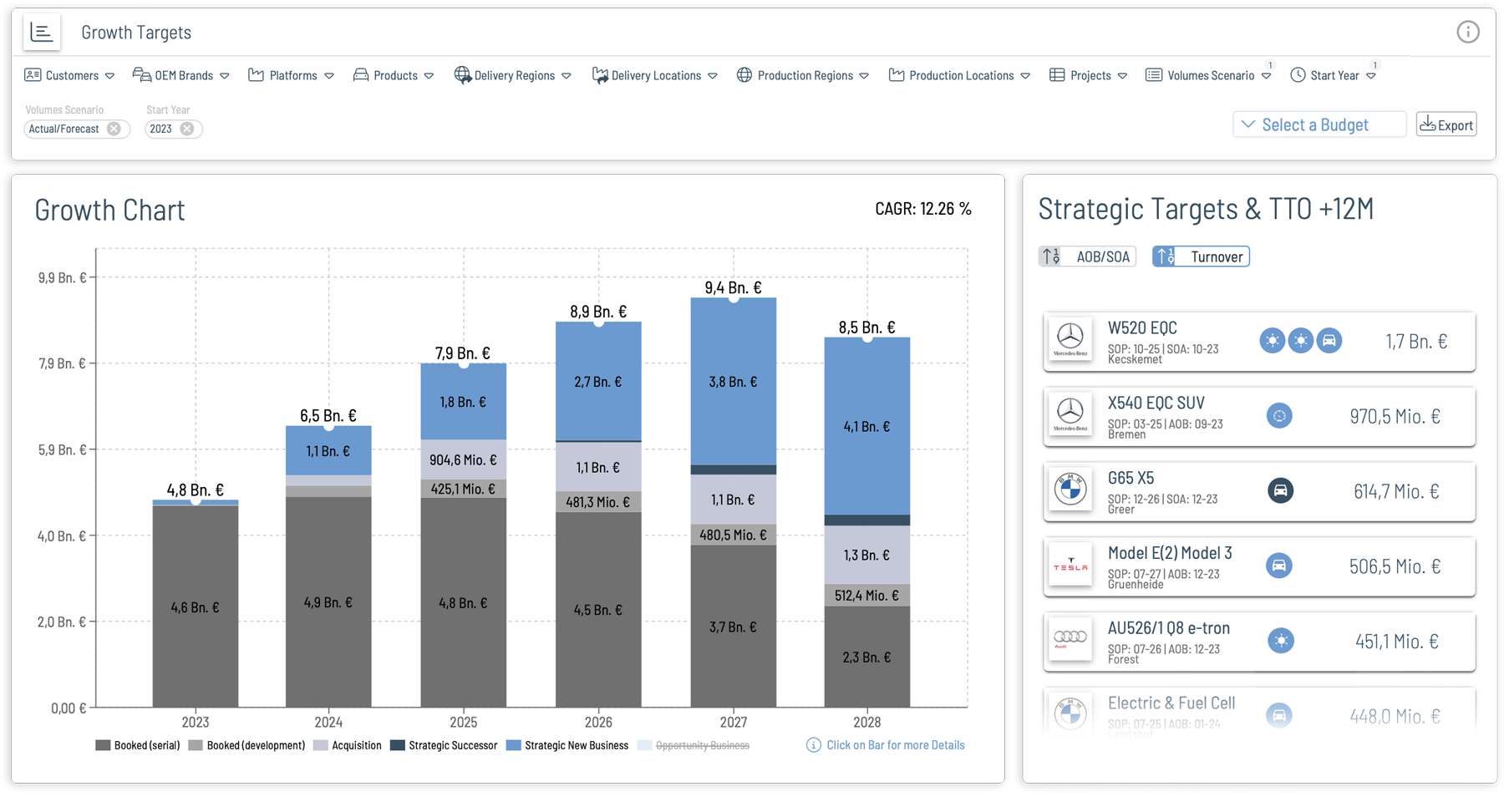 Ensure Compliance and Efficiency Through Standardized Benchmark Processes:
Consistency and best practices in all sales processes.
Quick learning curve for new employees, crucial in resource-constrained times.
Processes designed to drive higher profits, increased sales, and faster cash flow.
Price tracking in a database, eliminating decentralized, error-prone Excel sheets (risk of losing money).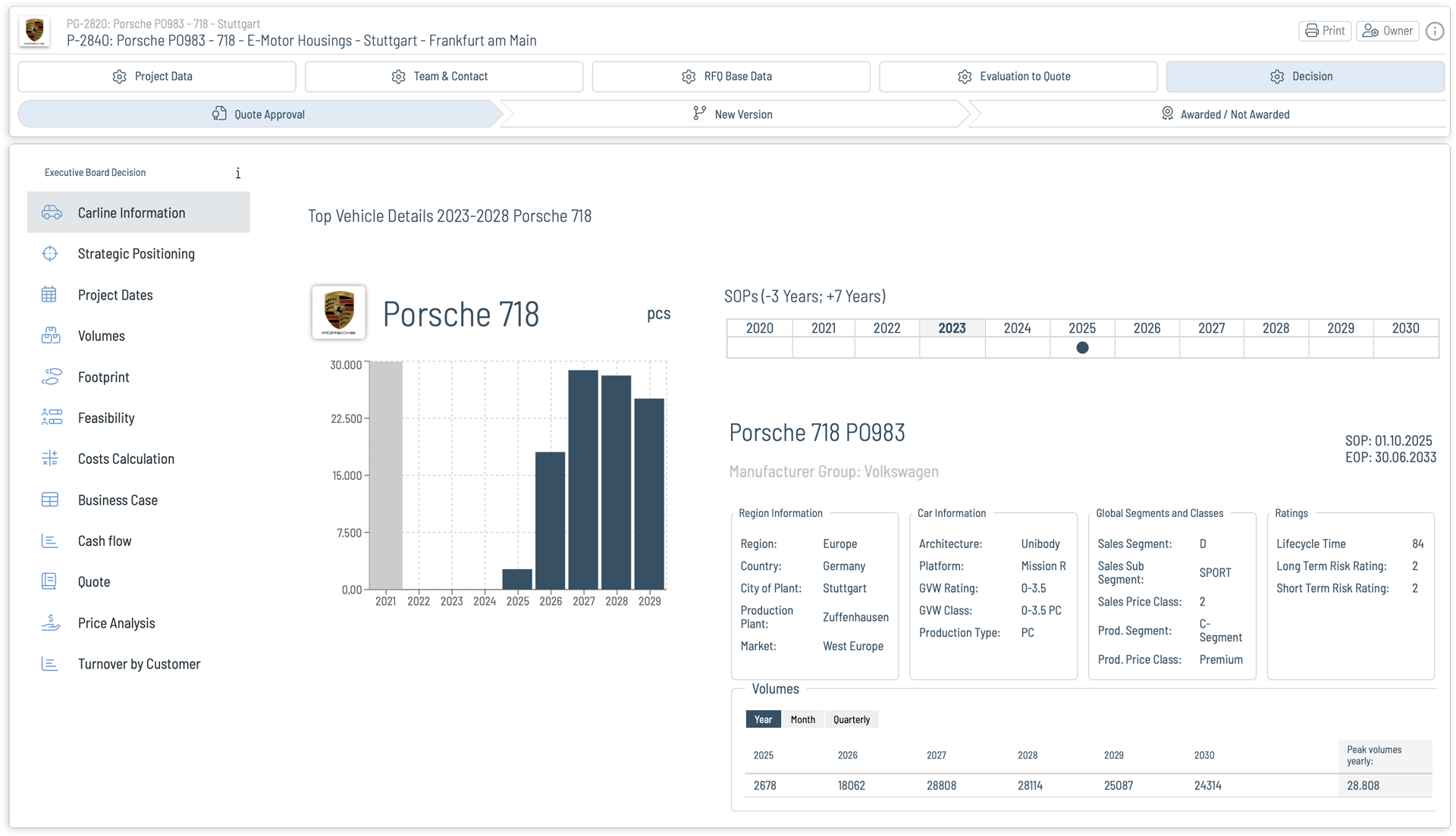 Focus on Real-Time-Top-KPI's for Profitable Growth and Achieve Your Goals:
Growth rate (CAGR)
Total turnover of your RfQ pipeline
Order intake
Open Claims
Claim performance (received compensation)
Open changes
Change performance (profit increase)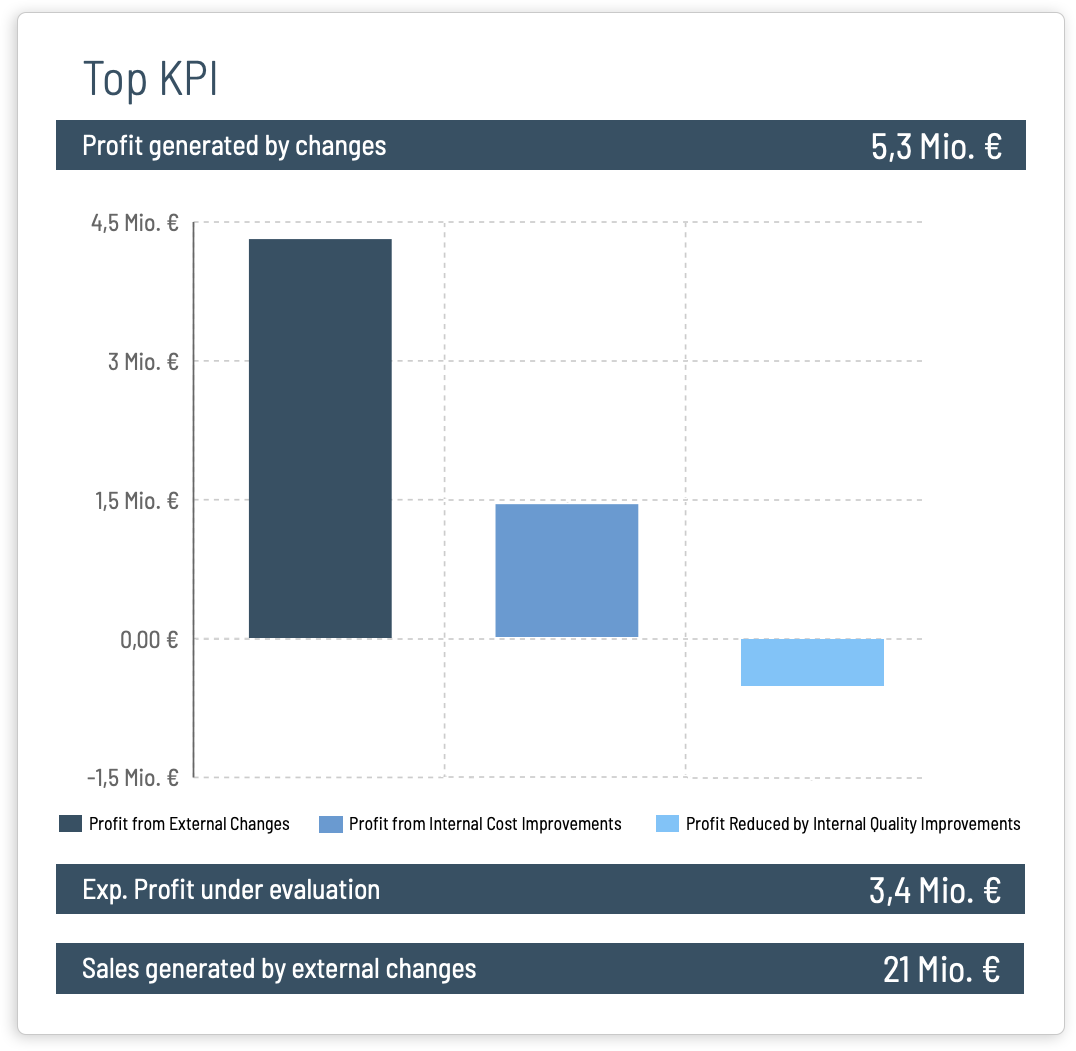 Why Digital Automotive is the best
solution for your business
We want your life. Equo quunt. Ro mo et, estempore, ut abore maxime lia sim cuscium quas aspid quati voluptam nobitae explias qelquam veritatiur? Boritiosam dit modi dunt.
S&P GLOBAL MOBILITY REAL TIME DATA INSIDE
Only Digital Automotive offers a deep integration of S&P Global mobility data in the daily work of sales and marketing teams.
Experience the Next RFQs and SOPs Powered by Digital Automotive?
In over 25 years of automotive supplier sales management, we have learned the benefits of digitization. Discover an improved process experience with Digital Automotive. We are happy to share our expert knowledge with you.