PRICE MODULE


Boost Transparency, Efficiency, and Avoid Mistakes
Digital Automotive offers easily Customizable Price and Cost Breakdowns, Accurate Calculations, and Seamless Data Transfers to Master Price List.
You decide at any point in time, project by project:
Determine the level of granularity:

Choose between working with an average price or prices at the part number level.



Decide on detailing pricing information:

Choose between providing a single complete price or breaking it down into multiple components, such as mandated parts, logistics, or metal components etc.



Consider the inclusion of costs:

Decide whether to include both prices and costs or focus only on prices.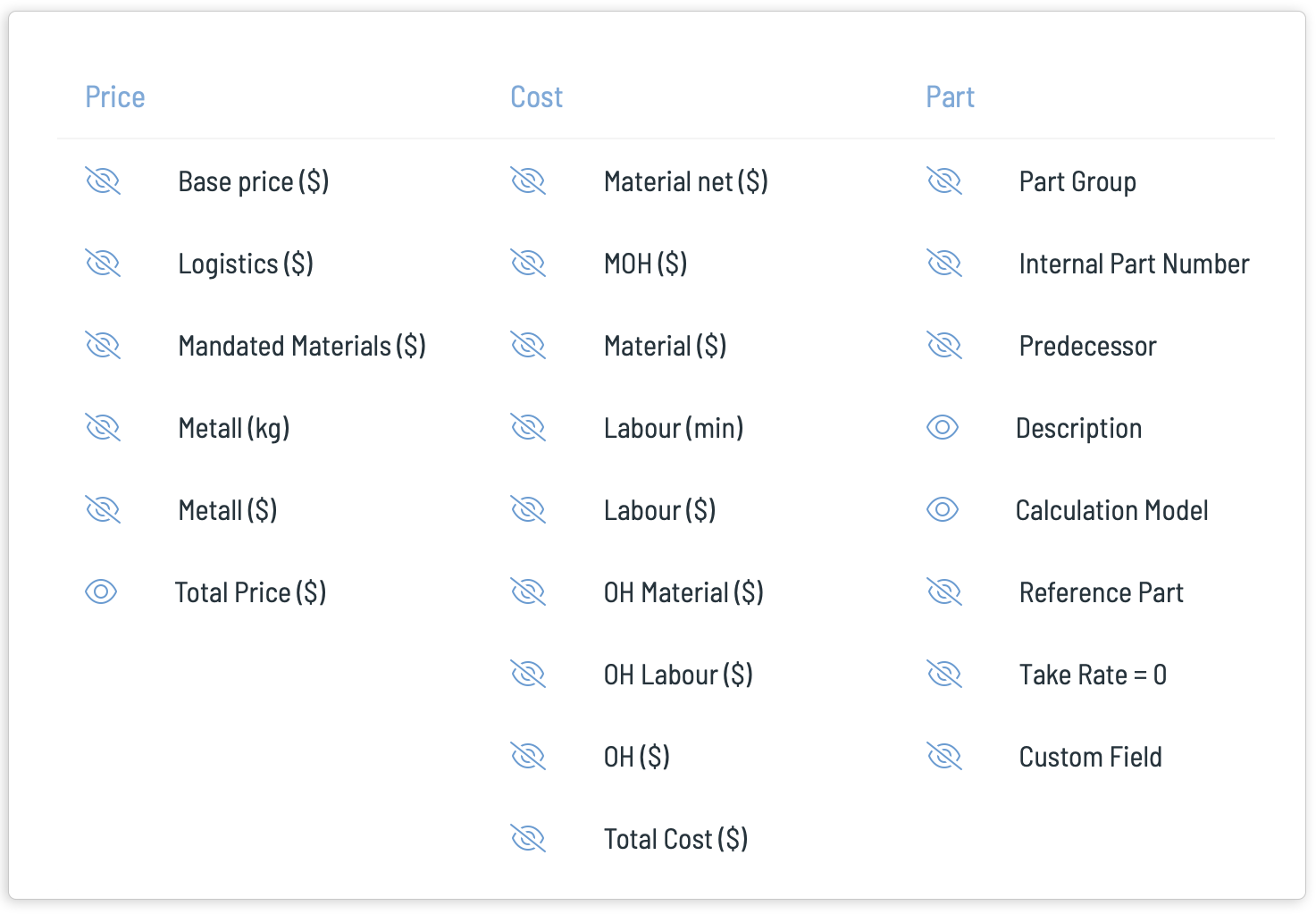 Replace cumbersome Excel lists and avoid mistakes and inefficiency. One Database from Acquisition phase until EOP for all your prices and costs.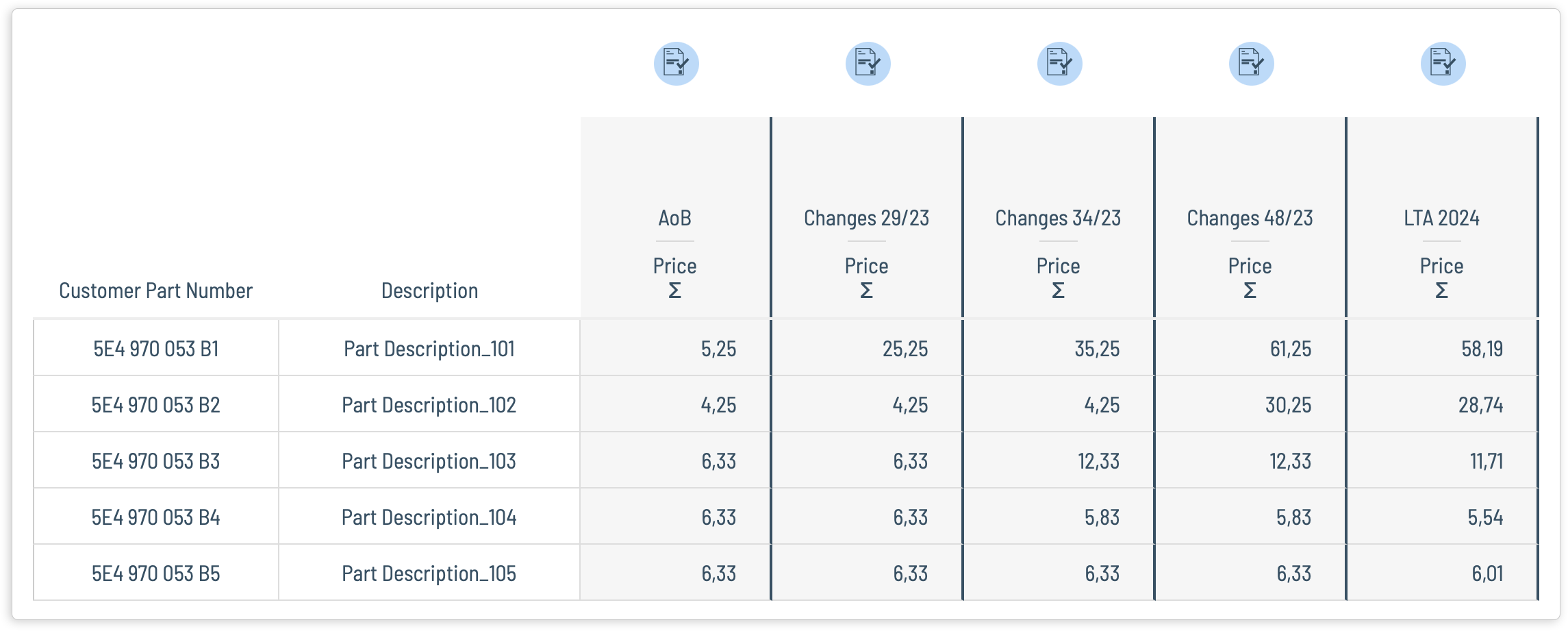 Utilize price and cost breakdowns defined by you and ensure calculation is done according to your standards.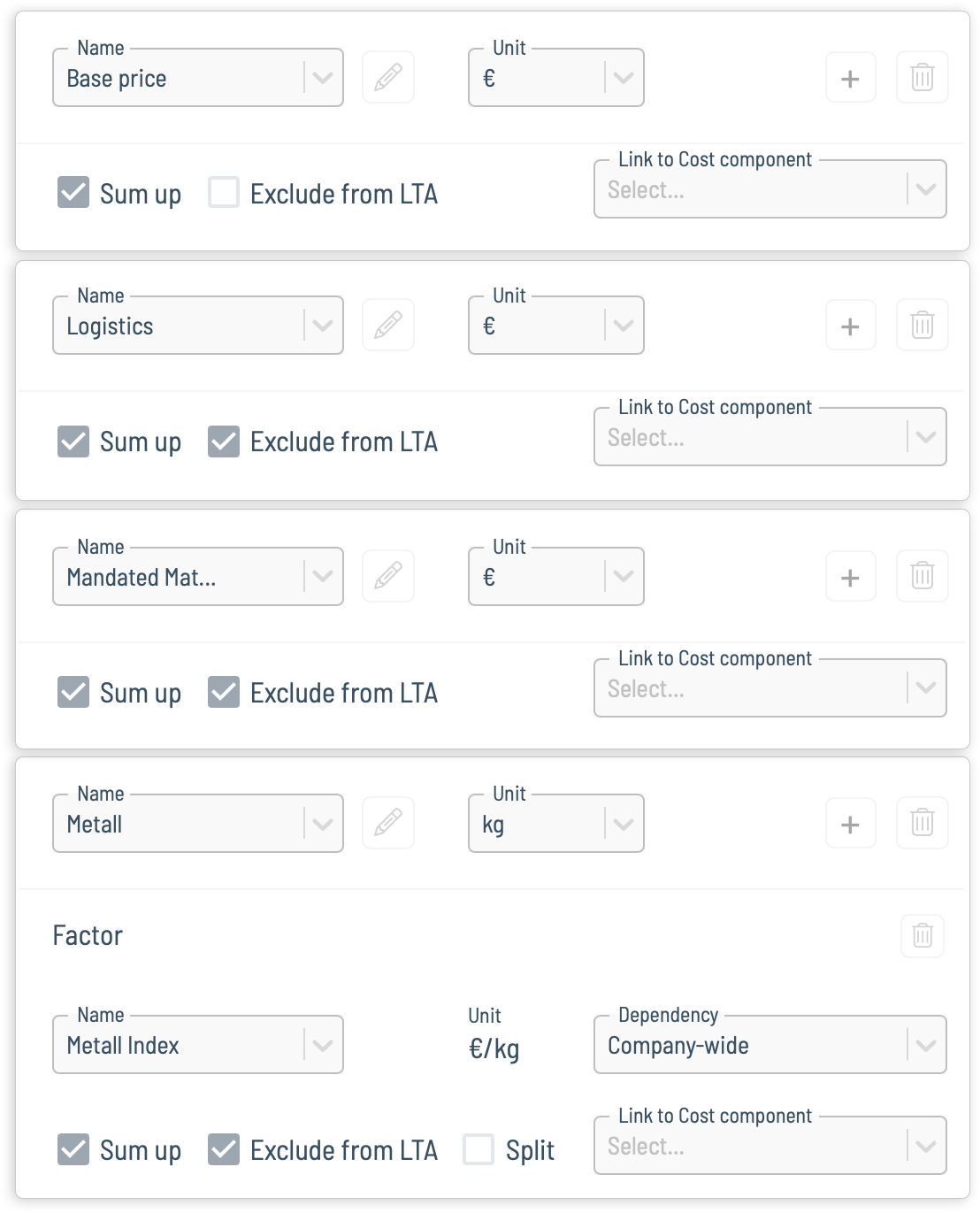 Leverage factors, surcharges, and index tables to ensure accurate calculations using the latest and most up-to-date data.



Ensure accuracy and efficiency by automatically updating prices based on inputs from Change or Claim management processes.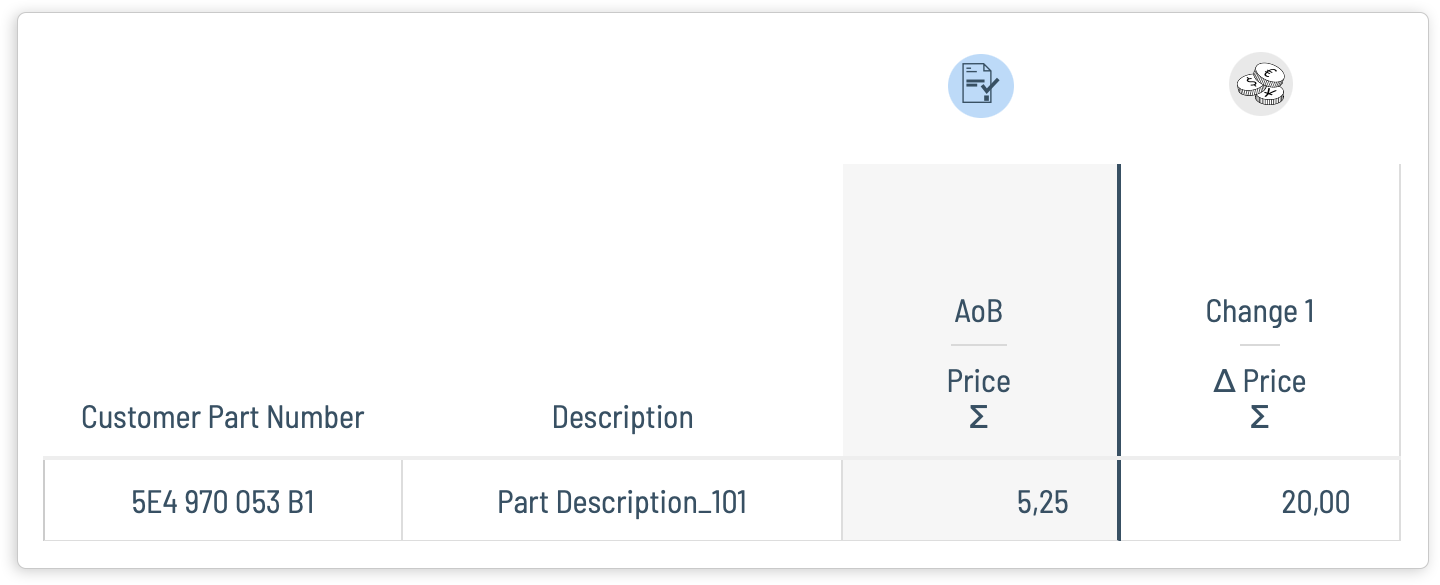 All functionalities you need: set new prices, change prices, adjust prices (LTAs), manage purchase orders, or quote aggregated price changes.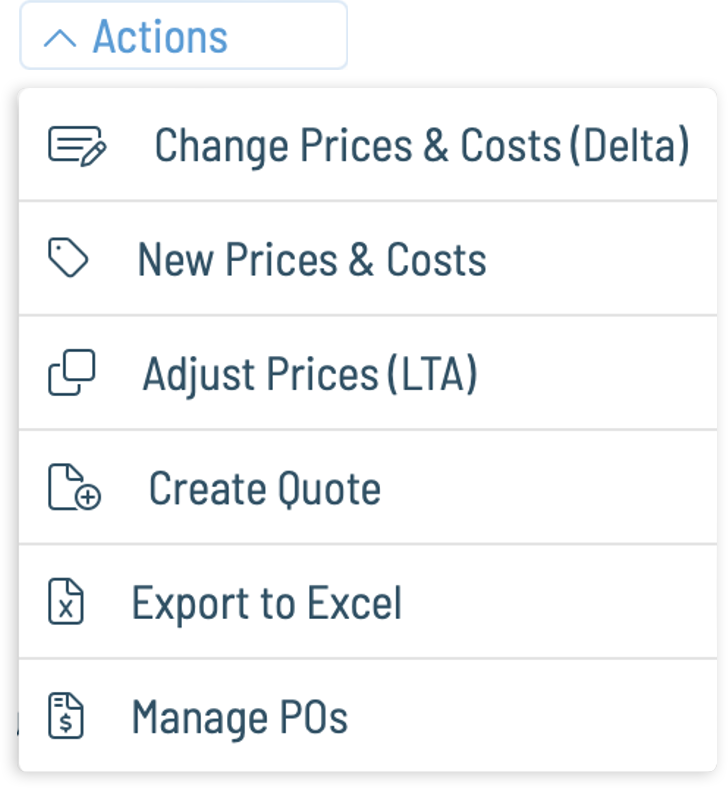 Integrate your price tracking list into your sales planning. Freeze your budgeted prices and compare to actuals.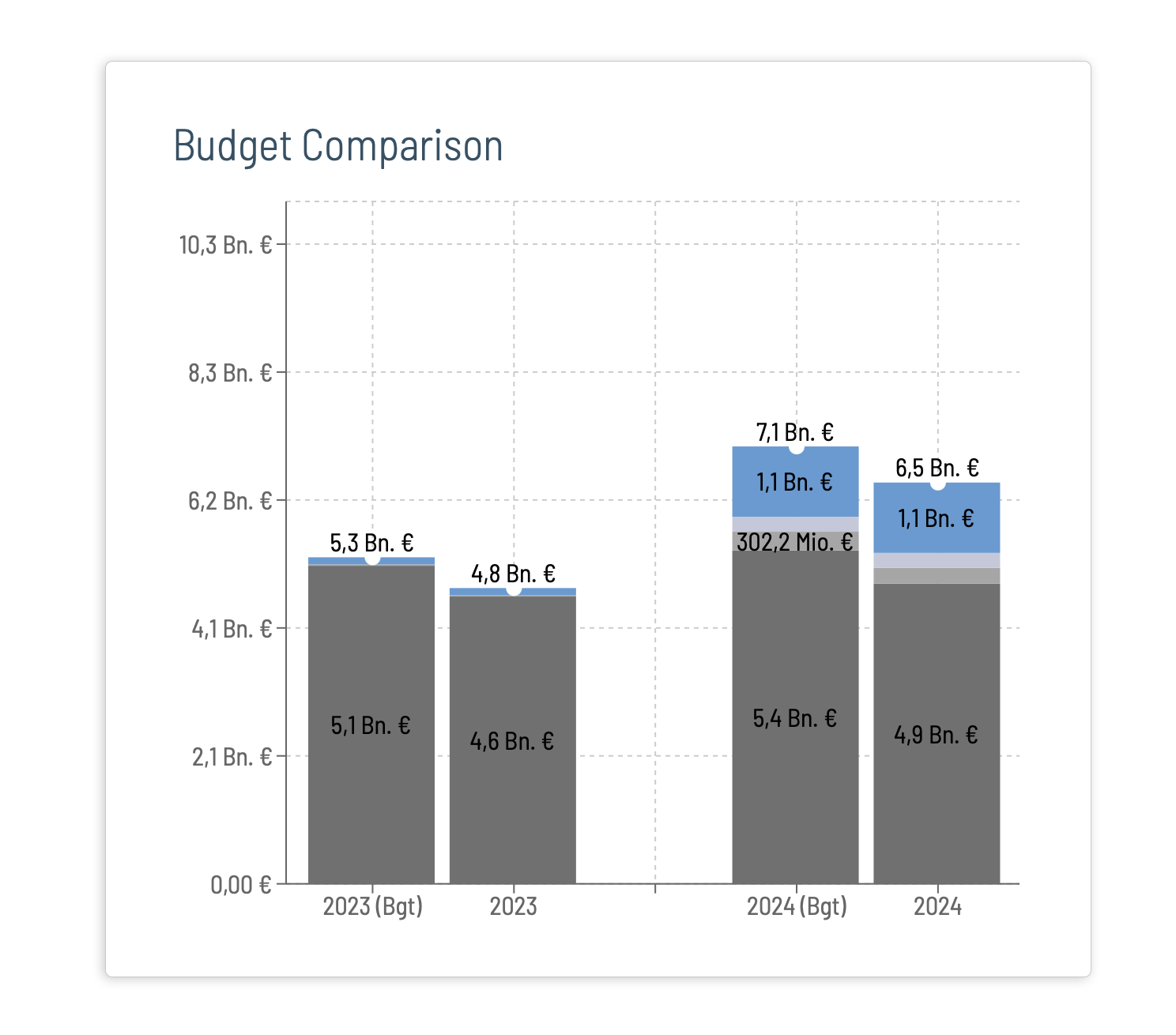 Experience the Next RFQs and SOPs Powered by Digital Automotive?
In over 25 years of automotive supplier sales management, we have learned the benefits of digitization. Discover an improved process experience with Digital Automotive. We are happy to share our expert knowledge with you.