SALES PLANNER


How You Benefit from Using Digital Automotive
Embrace the power of deep integration and real-time planning.
Real-Time Planning in All Dimensions:
Changes in volumes, prices or strategic targets are instantly visible in the reports.
Experience the power of real-time planning across customers, regions, projects, products, and plants.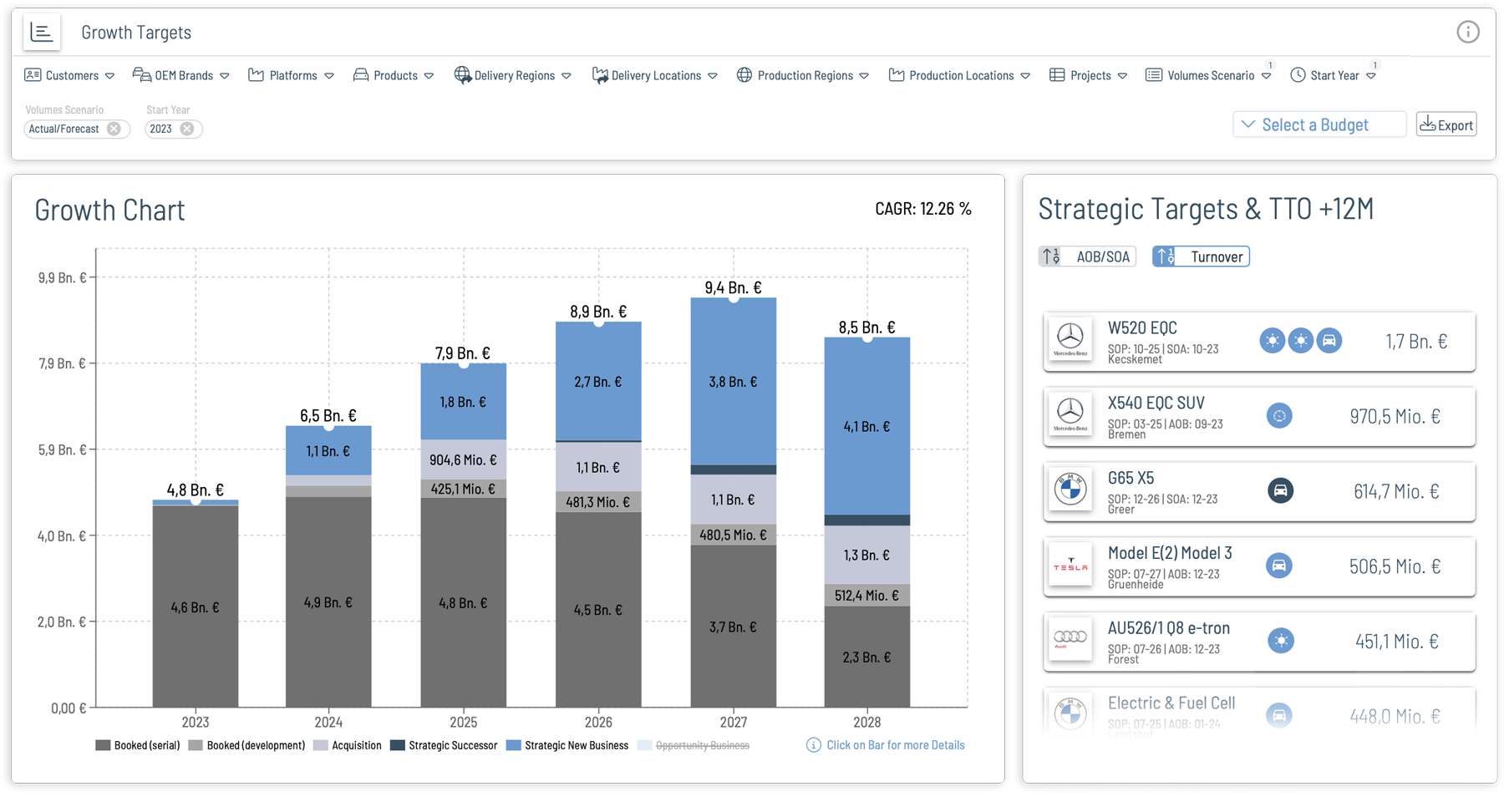 Easy set-up of strategic targets
Possibility to link to S&P Global Mobility Vehicles and Engines with constant updates.
Flexibility in defining project structure with project groups.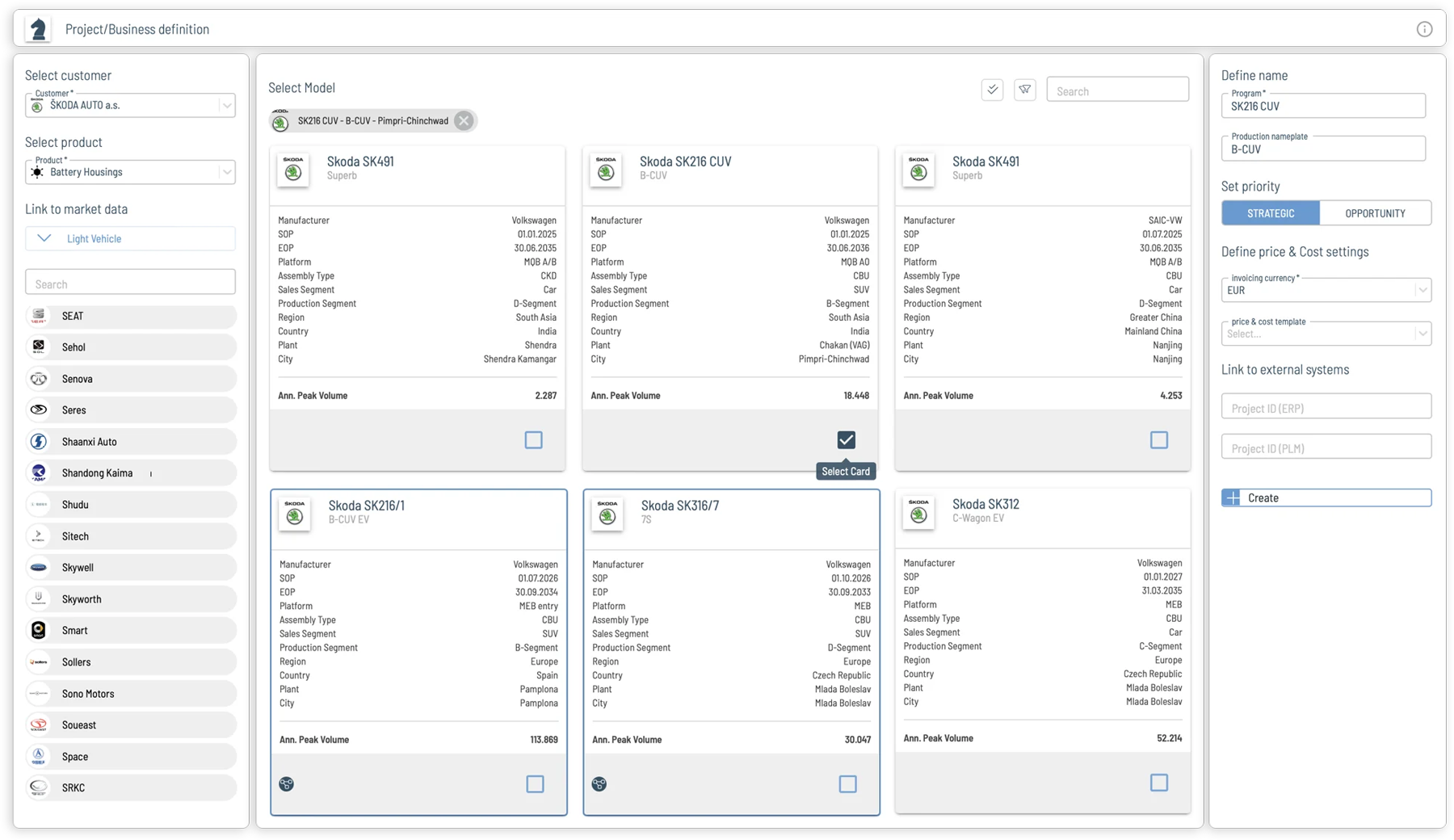 Effortless Integrate Volume and Price data:
Use volume information from various sources:

Integrate your ERP system for your actual deliveries.
Integrate S&P Global Mobility for your volume projections.
Input Customer volume projections or own assumptions.

Seamlessly integrate price tracking lists from your sales managers, ensuring consistent pricing data based on one database.

Flexible Planning Functionalities:
Explore various price planning assumptions, such as inflation rates, price and cost targets and index developments.
Freeze budgets and see deviations to actual prices, volumes and strategic project targets.
Enjoy the flexibility to plan at a high level or dive into detailed part-number as per your needs.
Create project scenarios and decide with one click what will be part of your "official" planning
…and many more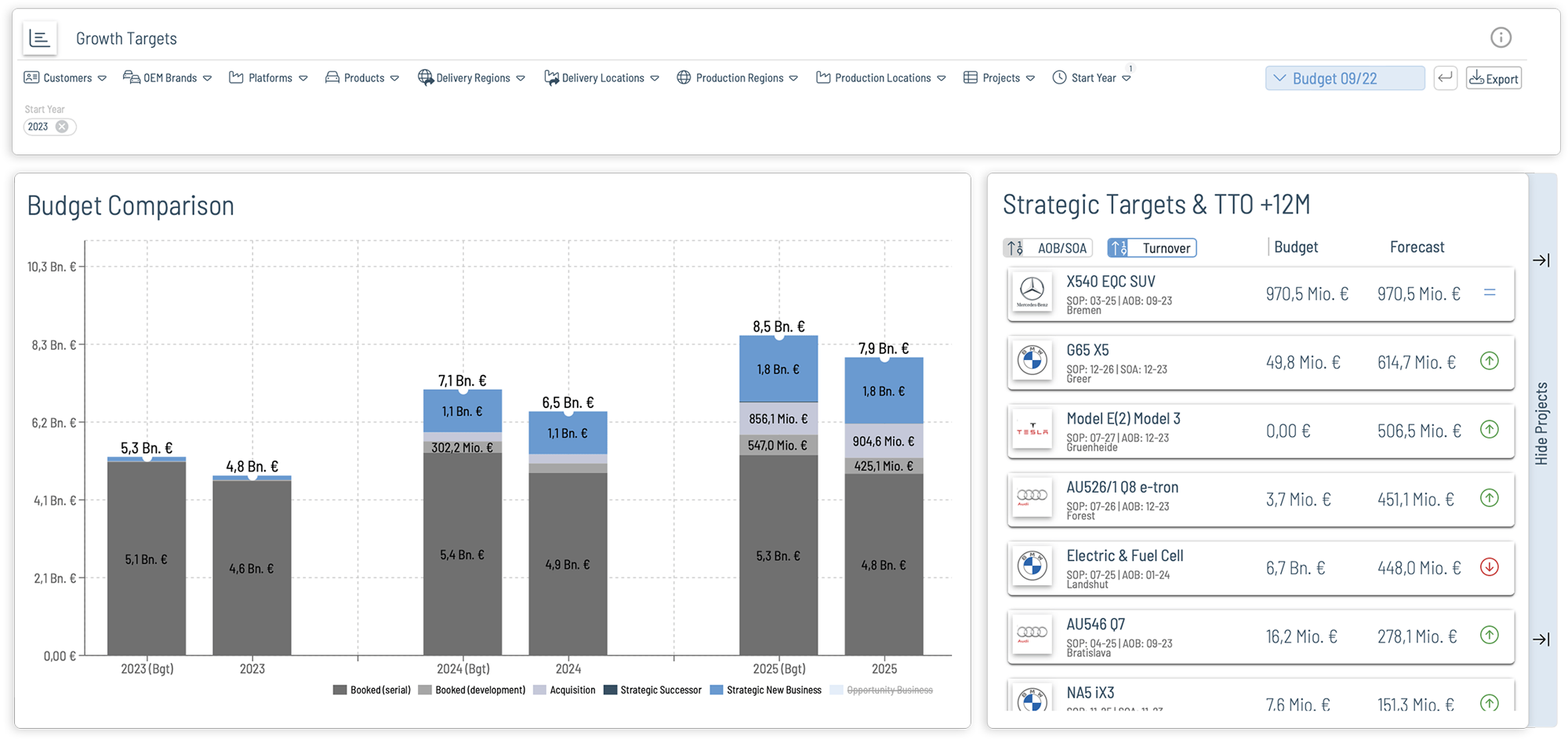 Advanced Reporting at Your Fingertips:
Utilize comprehensive visualizations for your growth targets including scenarios, budget comparison, and portfolio analysis.
Easily filter and analyze data across dimensions, including regions, customers, projects, products, and plants.
Save your time with automatized reports based on automotive supplier best-practices.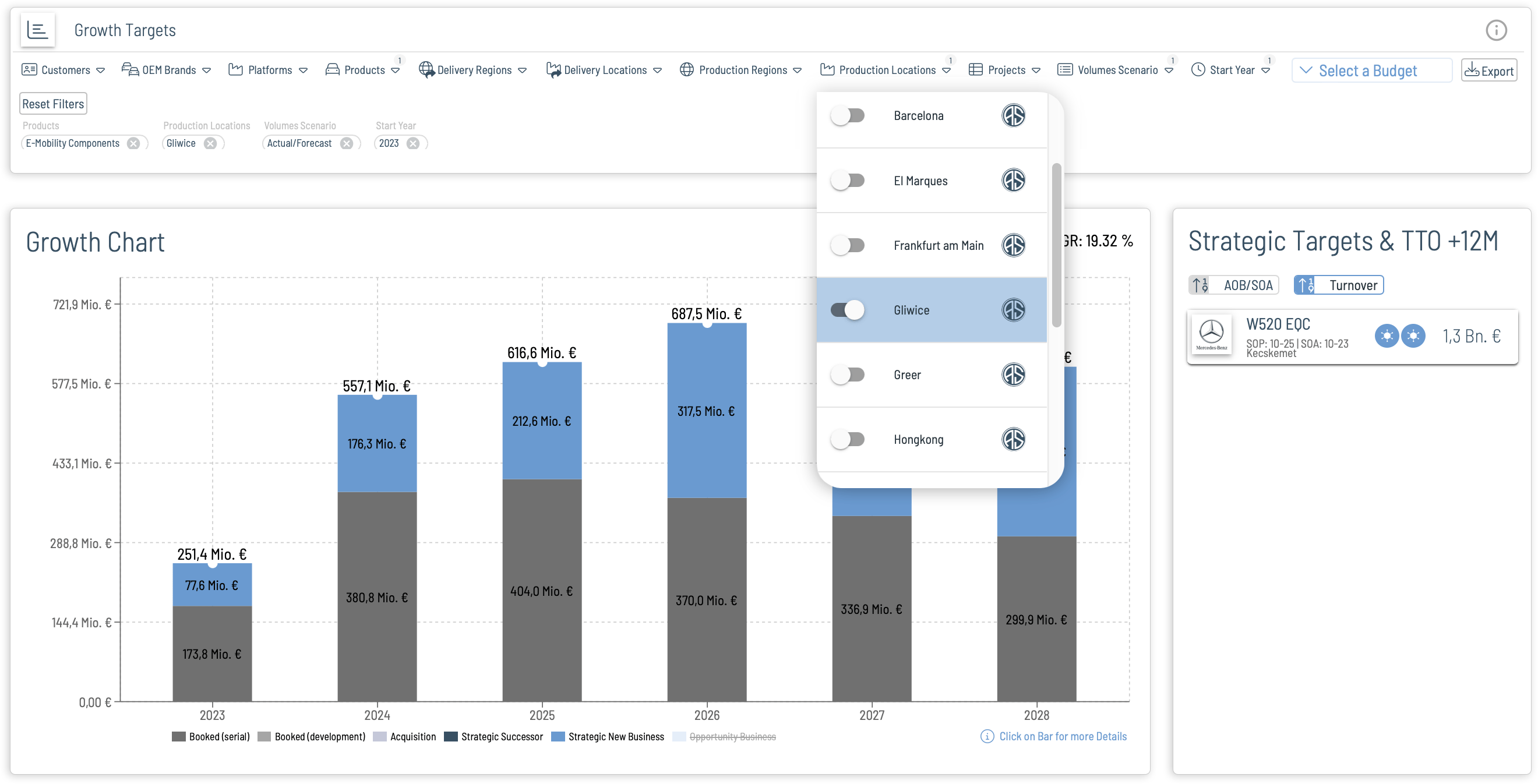 Why Digital Automotive is the best
solution for your business
We want your life. Equo quunt. Ro mo et, estempore, ut abore maxime lia sim cuscium quas aspid quati voluptam nobitae explias qelquam veritatiur? Boritiosam dit modi dunt.
S&P GLOBAL MOBILITY REAL TIME DATA INSIDE
Only Digital Automotive offers a deep integration of S&P Global mobility data in the daily work of sales and marketing teams.
Experience the Next RFQs and SOPs Powered by Digital Automotive?
In over 25 years of automotive supplier sales management, we have learned the benefits of digitization. Discover an improved process experience with Digital Automotive. We are happy to share our expert knowledge with you.