MARKET MODULE


Identify market developments early
MODULE MARKET


See Market Developments With S&P Global Mobility Data and Projections

Benefit from the integrated S&P Global Mobility data and projection which automatically get visualized in comprehensive reports.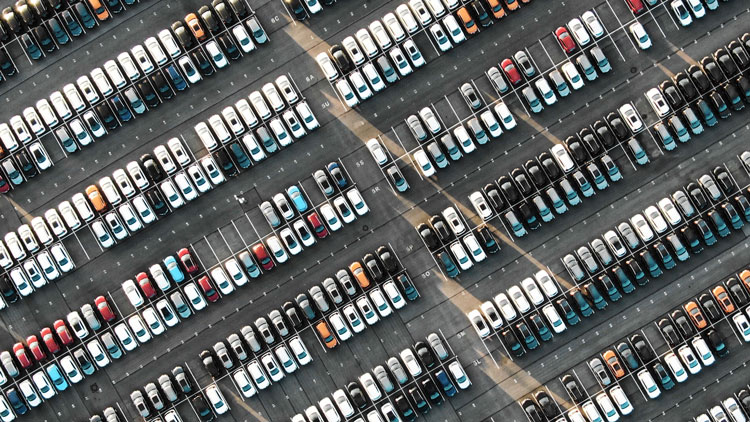 Benefit from the Integrated S&P Global Mobility Data and Projection Which Automatically Get Visualized in Comprehensive Reports.
Get insights on overall market developments:
OEMs
Regions
Plants
Platforms
Propulsion systems
etc.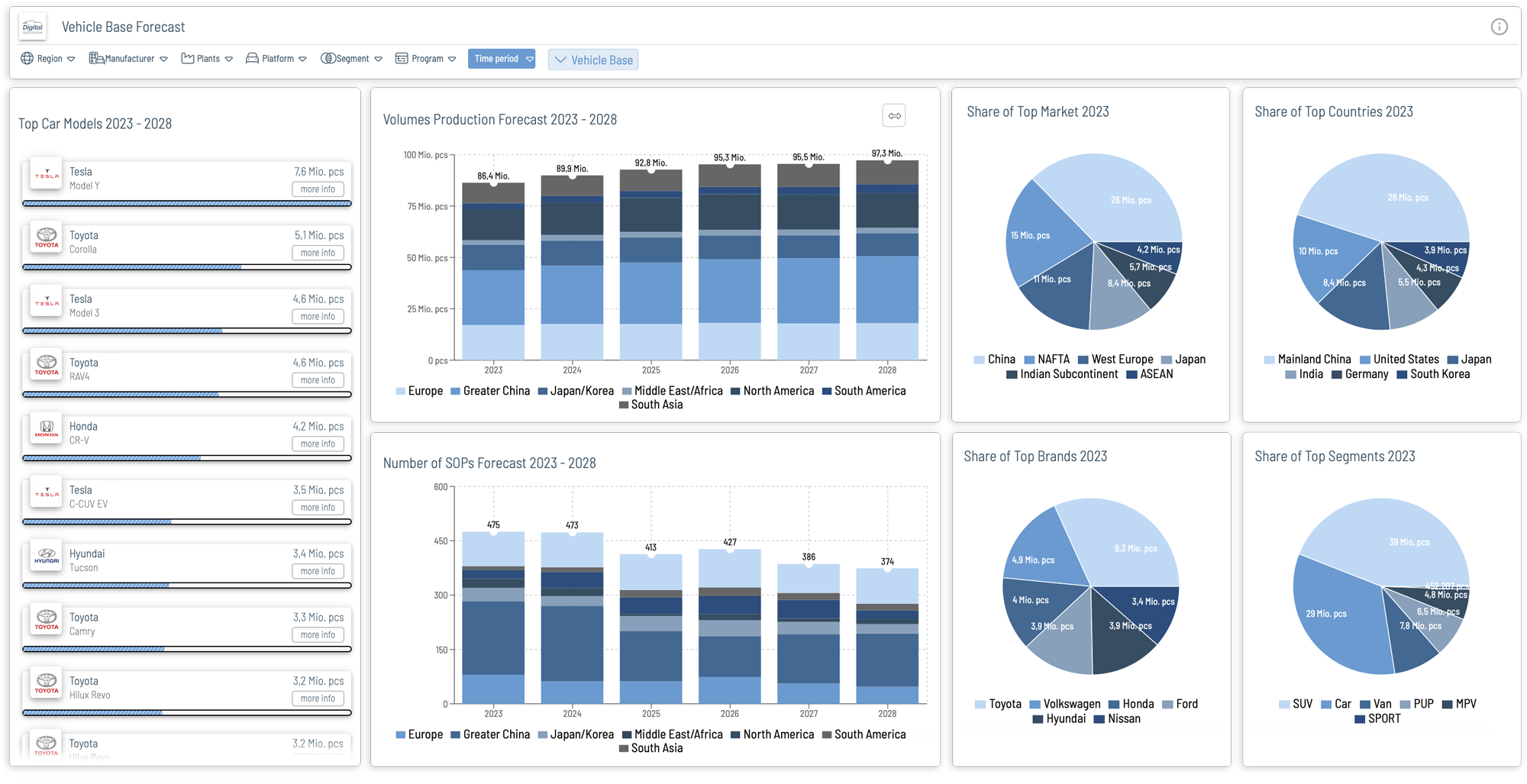 Easy access data like program codes, SOPs or volumes on specific vehicles or engines.
Explore a map view featuring your own and all customer locations including vehicles and engines build in these plants.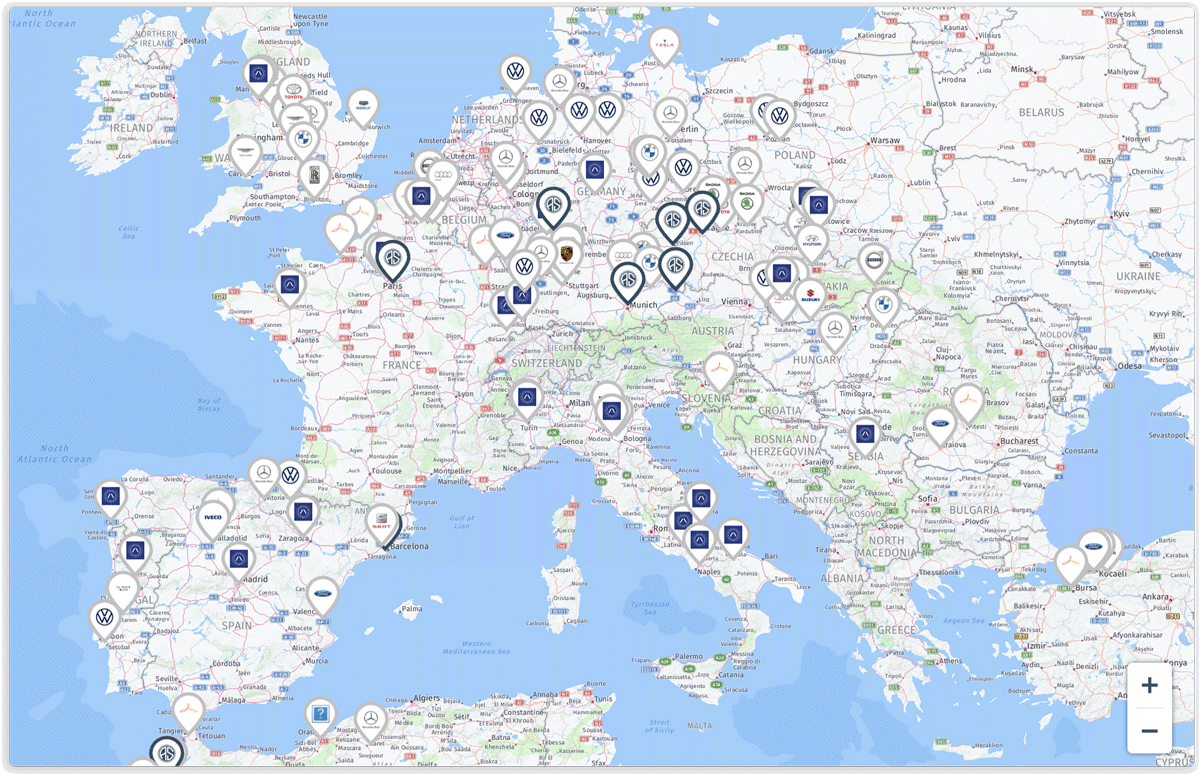 Get inspiration for potential strategic targets with our SOP calendar or our lifecycle report.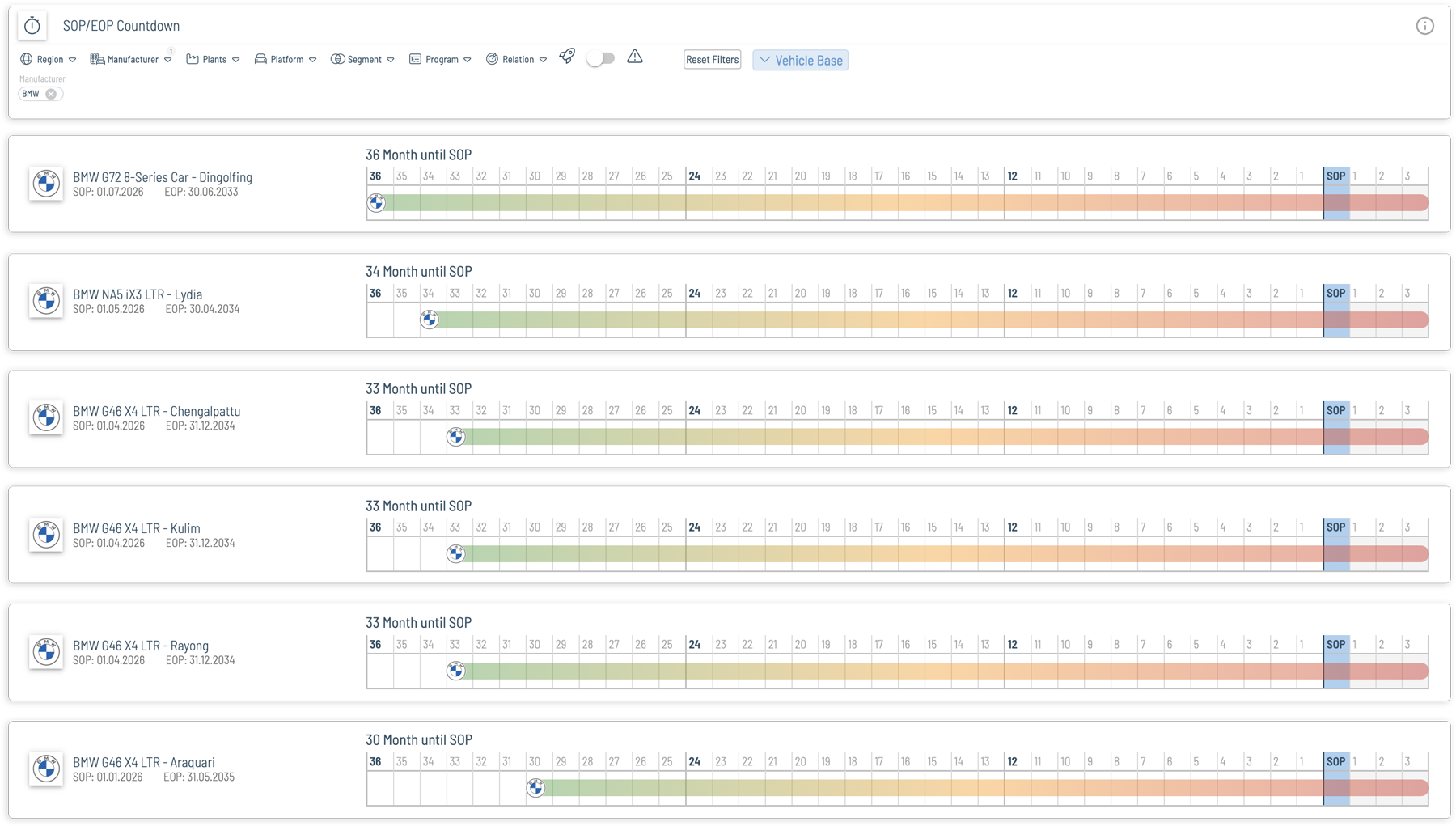 Define potential strategic target vehicles or engines with just one click.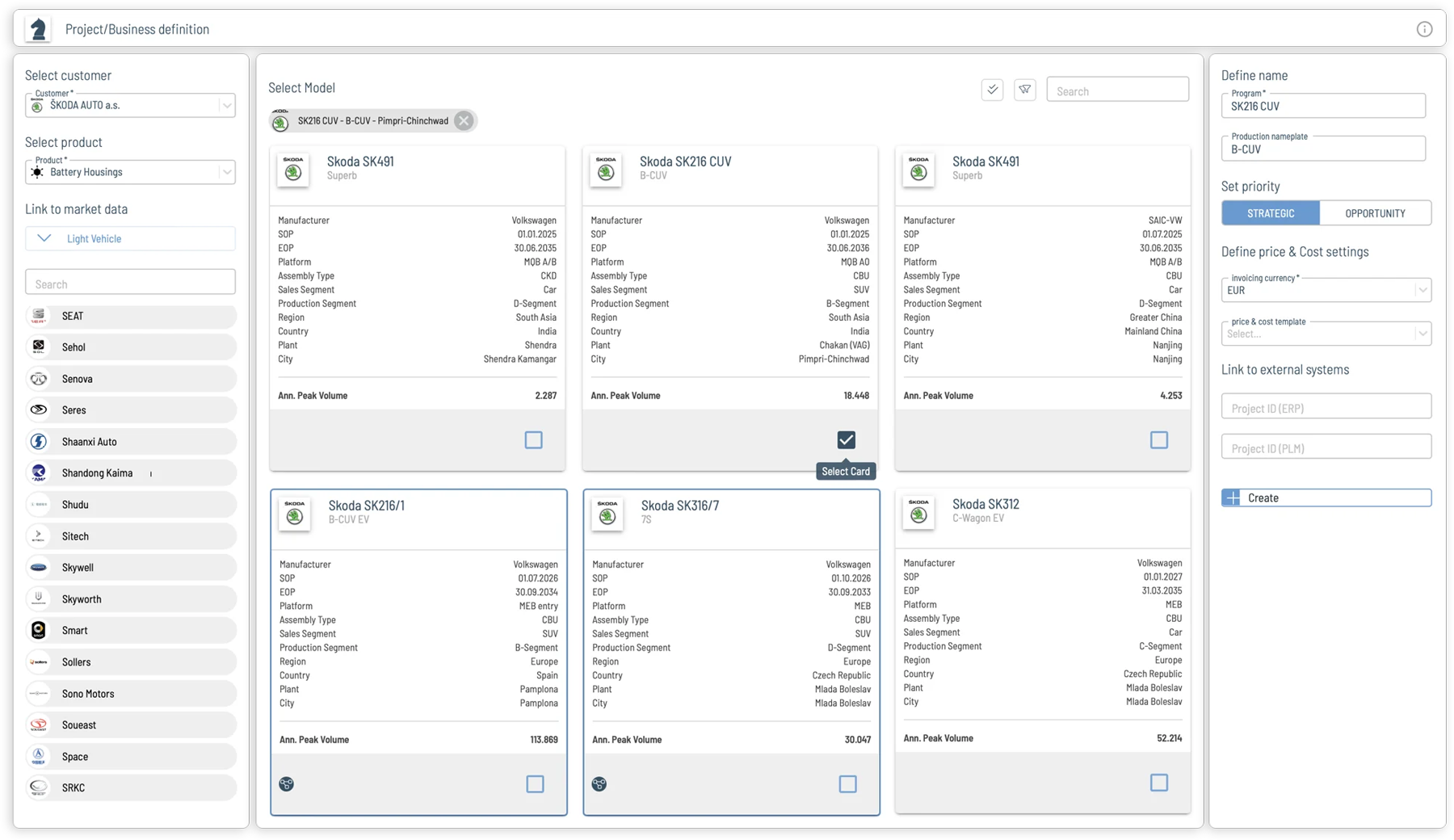 Experience the Next RFQs and SOPs Powered by Digital Automotive?
In over 25 years of automotive supplier sales management, we have learned the benefits of digitization. Discover an improved process experience with Digital Automotive. We are happy to share our expert knowledge with you.