SALES PLANNING NEXT LEVEL


Real-Time in All Dimensions
Transform Your Sales Planning Process

with our cutting-edge solution.
Unlock growth opportunities, optimize resource allocation, and drive success in the competitive automotive supplier industry. Experience an all-in-one system with maximum efficiency and transparency, empowering you to stay ahead of the curve.
Get Inspired and Define Your Strategic Targets with S&P Global Mobility Data and Projections
Gain valuable insights and make data-driven decisions with market reports derived from the S&P Global Mobility data, all 100% automated. Say Good-Bye to Excel-Pivots.
Refine your analysis with filters for customers, regions, plants, vehicles, and engines, and many more to focus on the information that matters most.
Set up target projects quickly and easily, with standardized templates and seamless integration of S&P market data.
Organize your projects into groups and explore multi-project possibilities, simplifying your sales planning process.
Let your strategic targets be digitally approved with ease.
Adjust strategic targets easily and at any time, to adapt to customer decisions and market developments.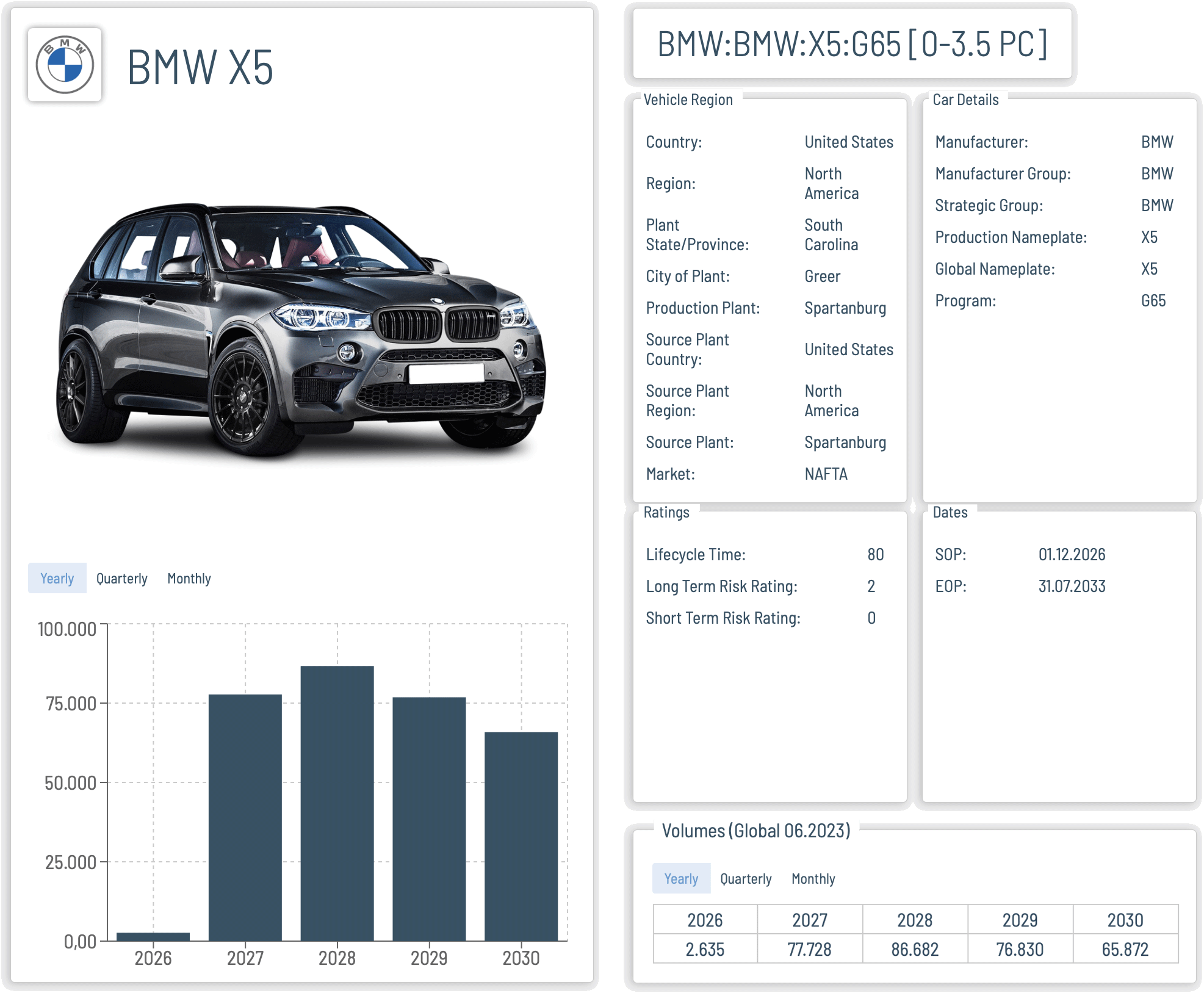 Unparalleled Flexibility and Integrations to Manage Project Volumes
Diverse volume assumptions and planning options:


Incorporate different volume assumptions, whether from S&P, your customer, or your own projections.
Plan monthly or annually, providing the flexibility you need for accurate forecasting.

Plan your projects high-level or on part numbers.

Experience the convenience of data entry, just like you're familiar with in Excel.

Seamless integration of serial deliveries from ERP System:

Integrate volume data from your ERP system, ensuring accurate and streamlined project volume management.
Eliminate manual data entry and improve efficiency.


Real-time updates in dynamic times:

Update project volumes whenever new information becomes available.
Enable real-time reports and analysis based on the most up-to-date data.
Real-time Prices With Effortless Integration
Seamless integration of price tracking lists:

Retrieve prices and costs directly from your sales managers' tracking lists.
Latest price updates based on technical changes or commercial agreements are available at any time.
No more manual copy and paste like in Excel, saving you time and effort.
Customize prices and costs with project-specific breakdowns as needed.
Future Price and Cost Planning:

Plan the future development of prices and costs based on various factors.
Consider indexes, inflation, target achievement, contractual price agreements, and technical changes in your planning.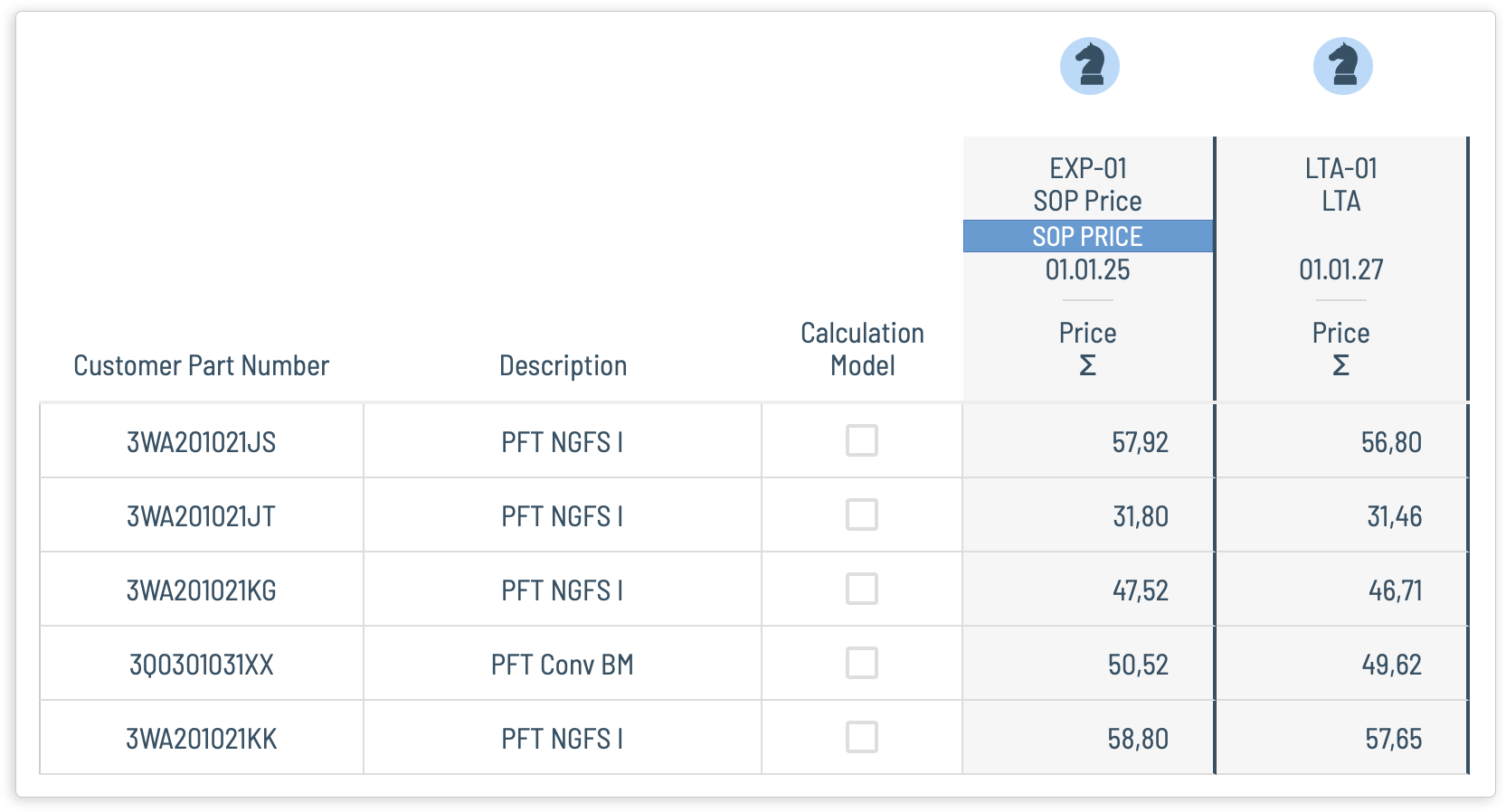 Elevate Your Sales Planning With Integrated Financial Capabilities
Monitor all project-related cash-in and cash-out activities within your sales planning.
Manage all investments and direct reimbursements, including development, tools, quick savings, machines, and more.
Gain a clear view of your cash flow over the next years, defining your financial headroom for additional strategic projects.
Explore Scenarios and Manage Budgets
Duplicate projects and create scenarios to explore different planning options.
Save volumes and prices used in your budgeting process.
Compare outcomes and make informed decisions based on various scenarios.
Maintain a reliable basis for reporting and analysis.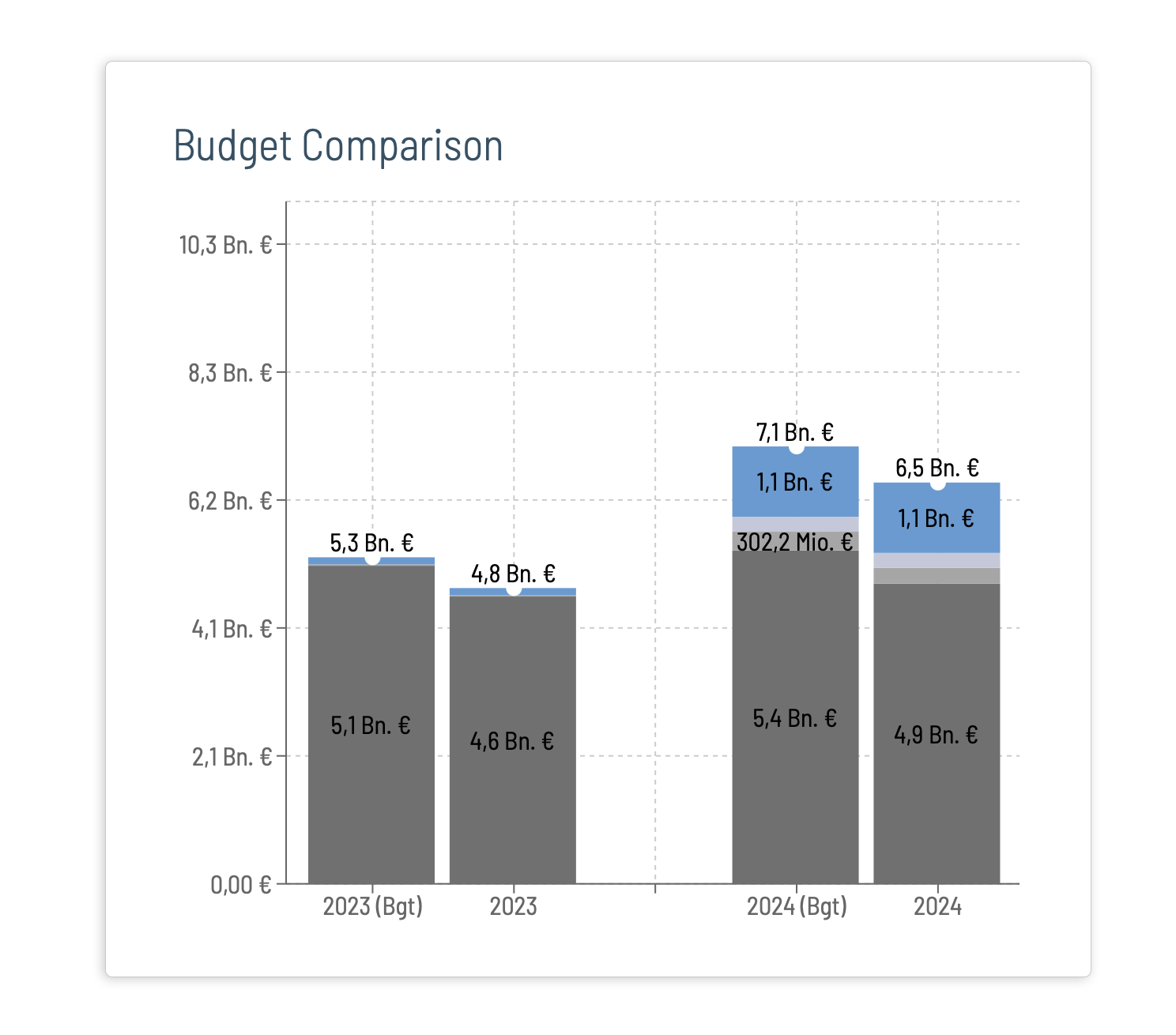 Informed Decisions Just One Click Away: Real-Time Reports and Comprehensive Analysis
Gain valuable insights with our real-time market and sales reports, all fully automated.
See your business in growth curves, portfolios, strategic target overviews and lifecycle views.
Apply filters to refine your analysis by customers, products, regions, projects, and more, gaining deeper insights for informed decision-making.
Explore different volume scenarios, incorporating S&P Global Mobility data, your own assumptions, and customer input, to uncover the most promising strategies.
Conduct budget comparisons effortlessly, allowing you to align your financial plans with your sales targets.
Unleash the Power of AI: Take Advantage of AI Recommendations for Strategic Targets

Benefit from the system's ability to identify underutilized plants or declining market share, and receive proposals for strategic projects. These AI recommendations take parameters into account like size and start-date of a potential project, distance to potential plant, existing customer relationship, and many more to find the ideal project for you.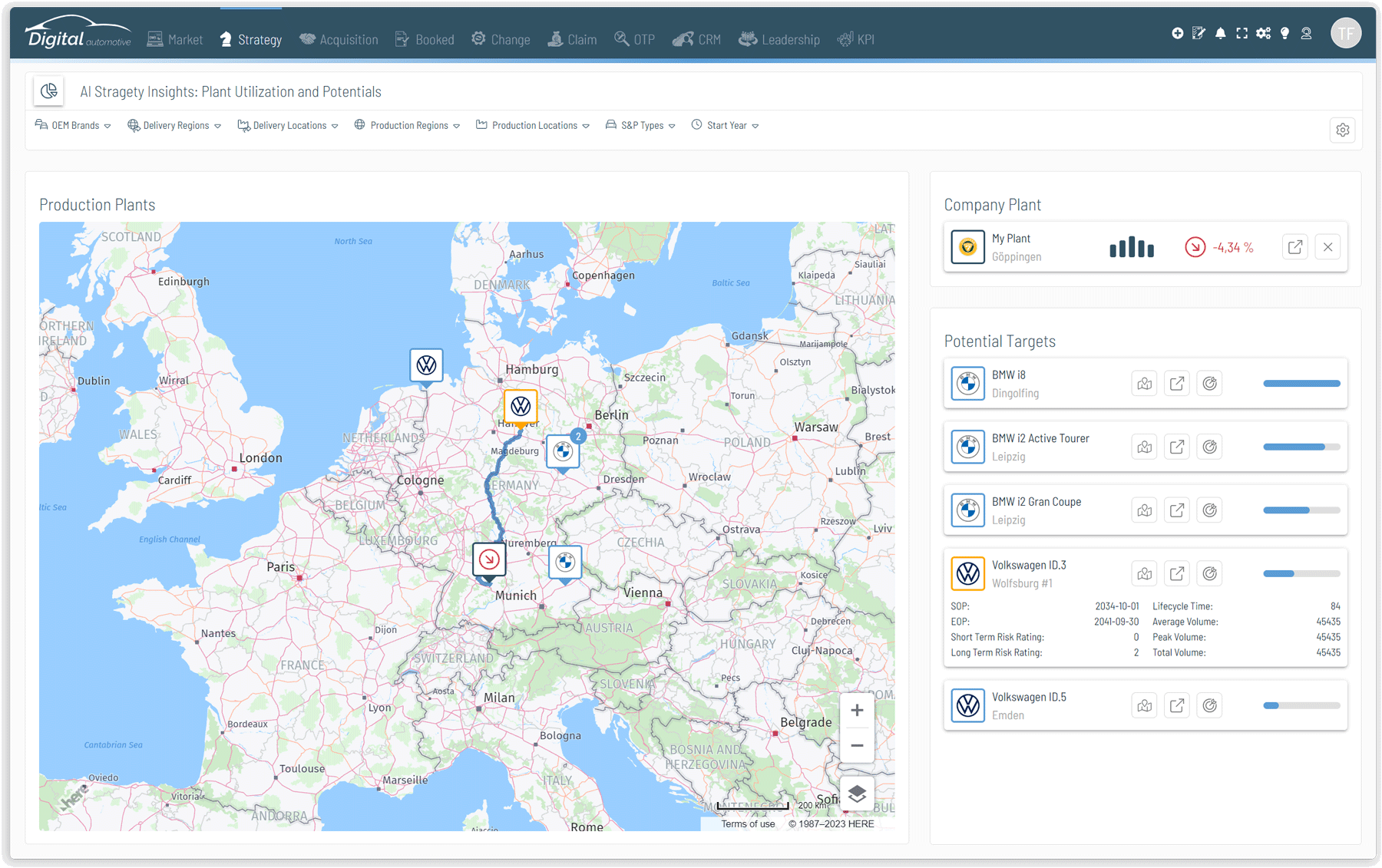 Why Digital Automotive is the best
solution for your business
We want your life. Equo quunt. Ro mo et, estempore, ut abore maxime lia sim cuscium quas aspid quati voluptam nobitae explias qelquam veritatiur? Boritiosam dit modi dunt.
S&P GLOBAL MOBILITY REAL TIME DATA INSIDE
Only Digital Automotive offers a deep integration of S&P Global mobility data in the daily work of sales and marketing teams.
Experience the Next RFQs and SOPs Powered by Digital Automotive?
In over 25 years of automotive supplier sales management, we have learned the benefits of digitization. Discover an improved process experience with Digital Automotive. We are happy to share our expert knowledge with you.